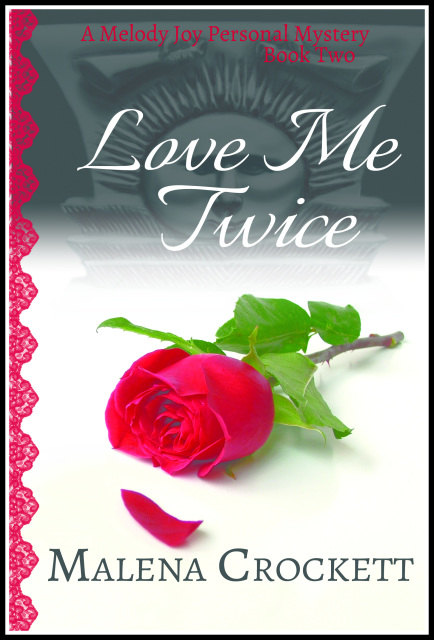 Love Me Twice (Melody Joy's Personal Mystery - Book 2)
SKU: 978-1539130970
$15.95
$12.95
$12.95
Unavailable
Love Me Twice is the continuation of Malena Crockett's powerful and incisive debut trilogy about a long-married couple facing the ultimate challenge to their relationship.
Book One - Fool Me Once - introduced Melody Joy and Walter Bainbridge at the moment when their marriage starts to come apart.
At the end of Fool Me Once, Walter made a dramatic exit, walking out on his friends at baby Emily Elizabeth's christening party.
Part Two picks up where Part One left off: Walter is back, mostly with hat in hands.
Heaven rewards those who forgive, but Melody Joy finds forgiving Walter to be a challenge. Their anniversary weekend hasn't gone according to plan either, and all the heartfelt apologies in the world can't seem to put their marriage back on track. As life moves along, essential questions arise. Does Walter really want to save their marriage? Does MJ really want to him to try?
While watching her make life altering choices, Melody Joy's parents sense that her marriage is unraveling. Admitting to them that all is not roses is the same as slamming the door on the life she thought she would live forever.
When he learned she was writing her story, Melody Joy's father gave her some advice: "As you tell the story of this odyssey you're on, be sure to tell the truth. Your sisters and brothers, in this family, and in the church, need to know they are not alone. It's their story too, especially the parts nobody else will talk about. Tell it all, tell it as fiction if you must." To protect her loved ones, she takes her father's advice, writes her story in novel form, and chooses pseudonyms for herself and her family so she can share the worst and best of her past and the lessons she has learned along the way.
Melody Joy's Personal Mystery is the inaugural trilogy launching a multi-generational saga, Seven Generations Ascending, by Malena Crockett. For more information, go to www.MalenaCrockett.com.